Angel of Death
A barn owl prepares to dive on unsuspecting prey, showing the considerable wingspan of this relatively small raptor.
The Unforgiven
This brawler mule deer buck has been taking all comers for the past 3 seasons and is dominant again in 2018.
Pintail on Ice
Sunrise on the frozen marsh found this drake pintail on a slippery footing.
Barn Owl at Last Light
A barn owl flies into the last light of the setting sun.
Into the Light
A mallard drake finds a sunlit area on a shadowy pond.
Great Blue Heron on Take Off
Storm light seems to bring out the steel blue tones of the Great Blue Heron and showcase how stealthy they are in the wetlands under these conditions.
Zieba Knives Manhattan Special
A limited run of custom MS3 Manhattan Specials by knife maker Michael Zieba.
Red-winged Blackbird
A male red-winged blackbird stakes a claim on his territory.
Death's Head Moth Morale Patch
Product photography of the Death's Head Moth morale patch in olive drab by Detroit Patch Company.
F-35A Lightning II Pushing Vapor
A F-35A from the 388th Fighter Wing, 34th Fighter Squadron squeezes some clouds out of the Utah desert air.
A Crown for a King
A large, non-typical mule deer buck captured just as the sun was setting on a cold, November evening.
WE Knife Karambit
Customization by JD Cutlery on this WE Knife 708.
Pronghorn Sunset
The path of this pronghorn antelope buck intersected with mine during the last few seconds of direct sunlight. We were about 12 yards apart and it was a very memorable moment.
Wood Duck Drake
Morning light on a drake wood duck with fall foliage reflecting in the water's surface.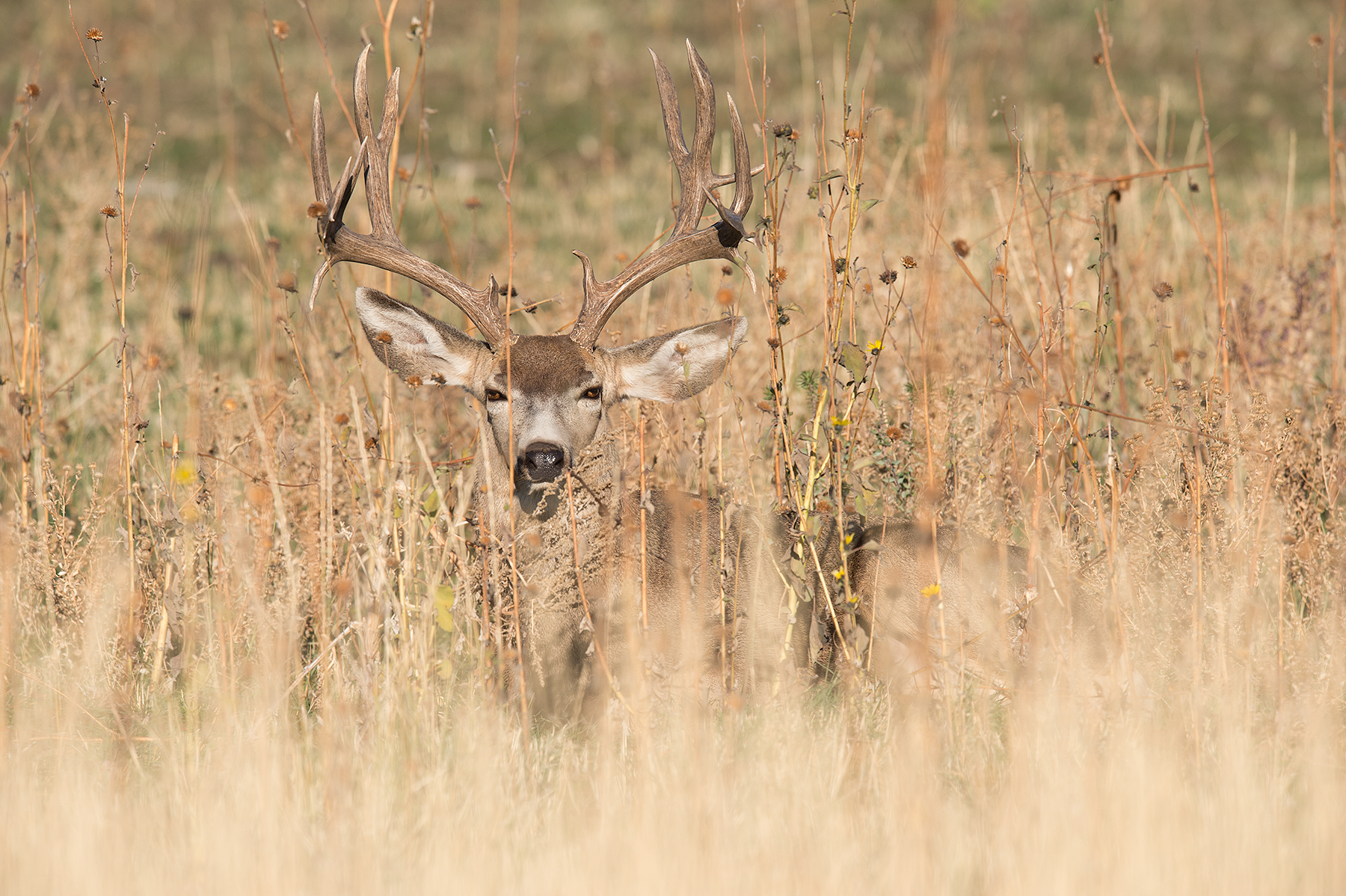 Bed of the Beast
Bedded non-typical mule deer buck.
Wood Duck Hen
We can't forget about the ladies when it comes to waterfowl. This wood duck hen blends well with her surroundings.
Val Halla
North American P-51D Mustang "Val Halla" FF-525 / 511525
Giant Mouse Knives Pirate Edition
Giant Mouse Knives GMP1 Limited Pirate Edition.
Cozy Red Fox Kit
This kit was one of seven occupying a den I found in 2013. After several days of spending time around them, this one became comfortable enough to approach me to within 7 yards.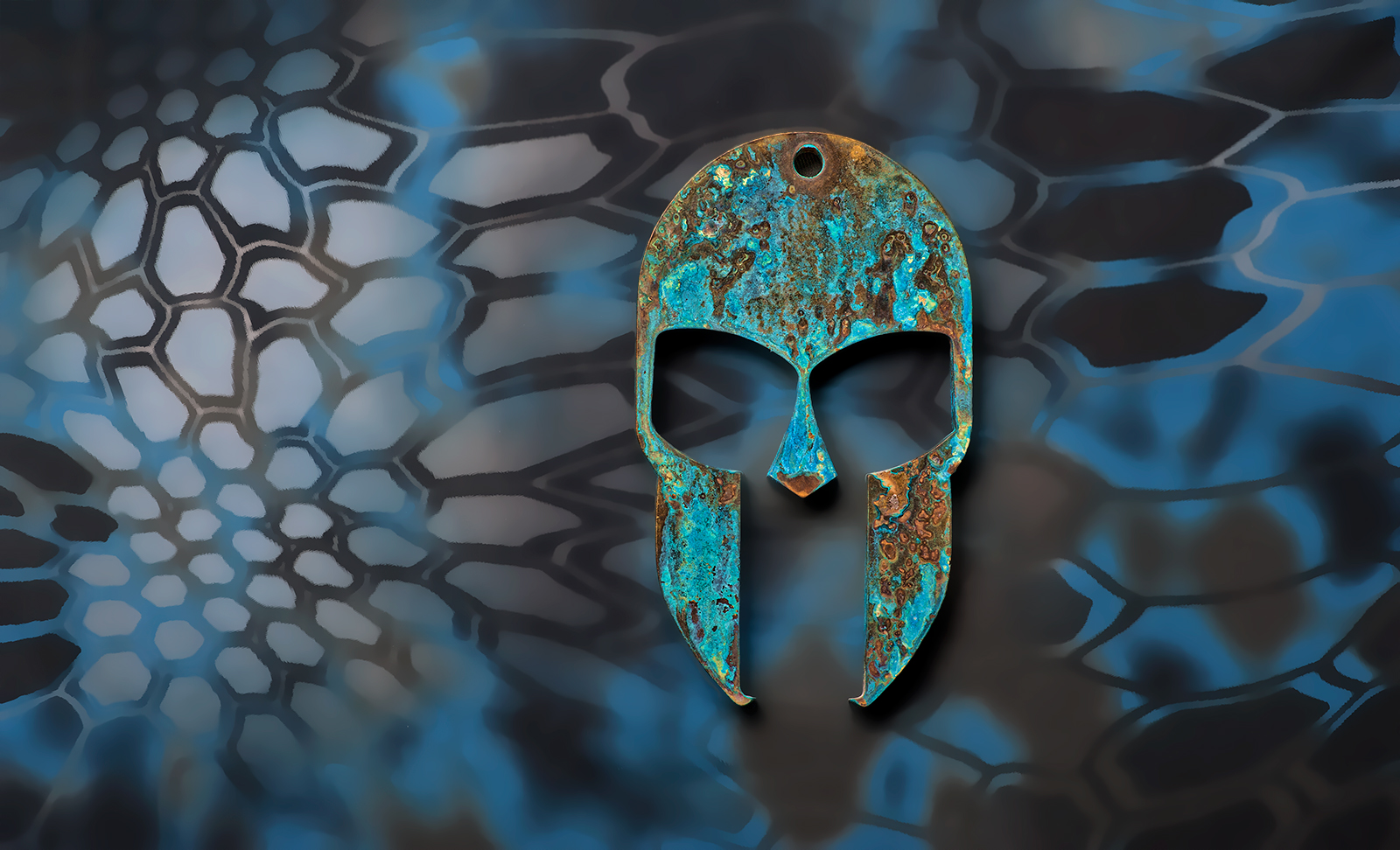 American Steelworx Spartan
Brass American Steelworx Spartan with a forced patina photographed in-studio.
Incoming
An mature bald eagle in the golden light of a Winter morning showing an impressive wingspan.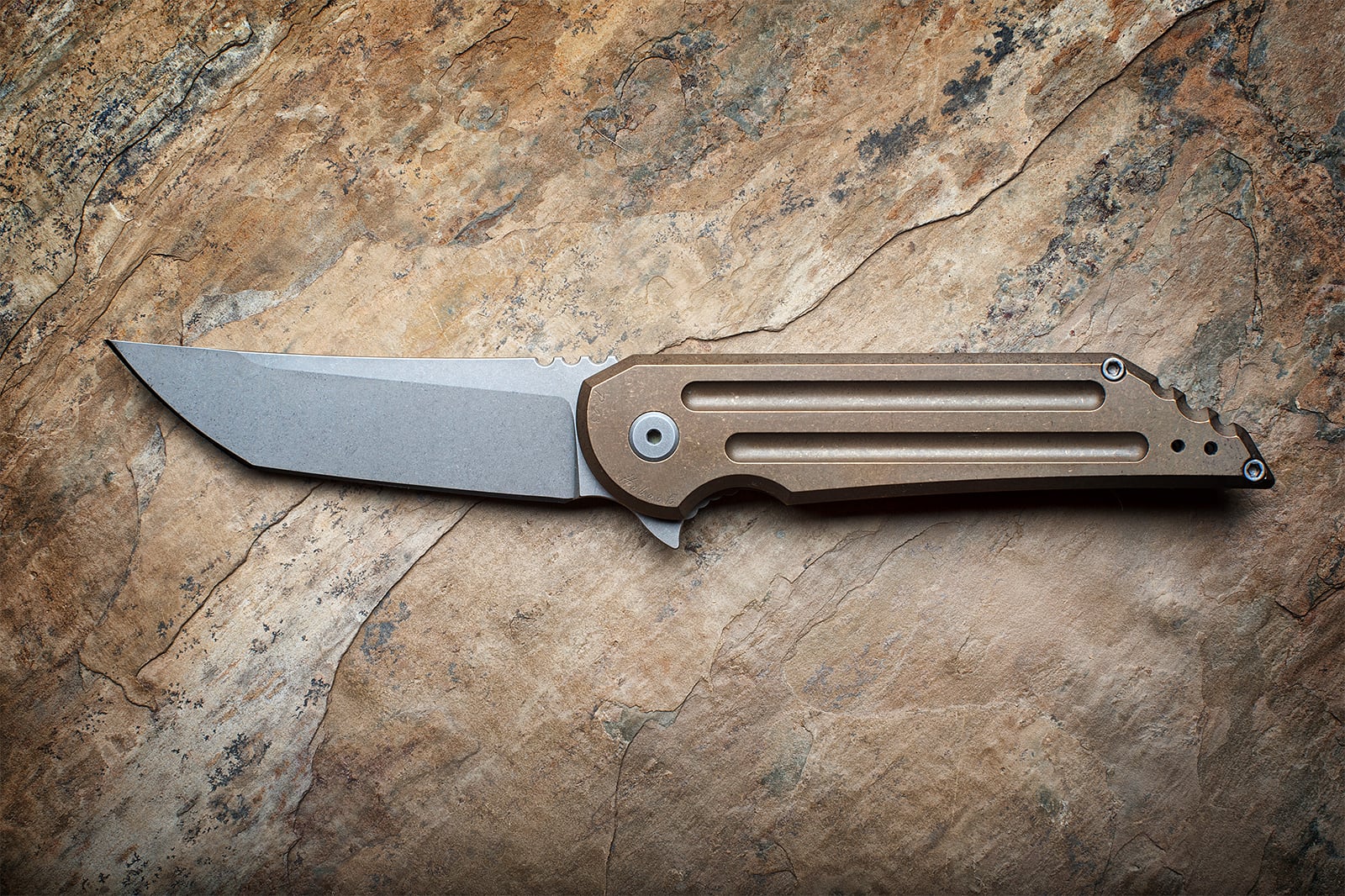 Jake Hoback Kwaiback
One of the most recognizable profiles in the knife industry is undoubtedly the Hoback Kwaiback.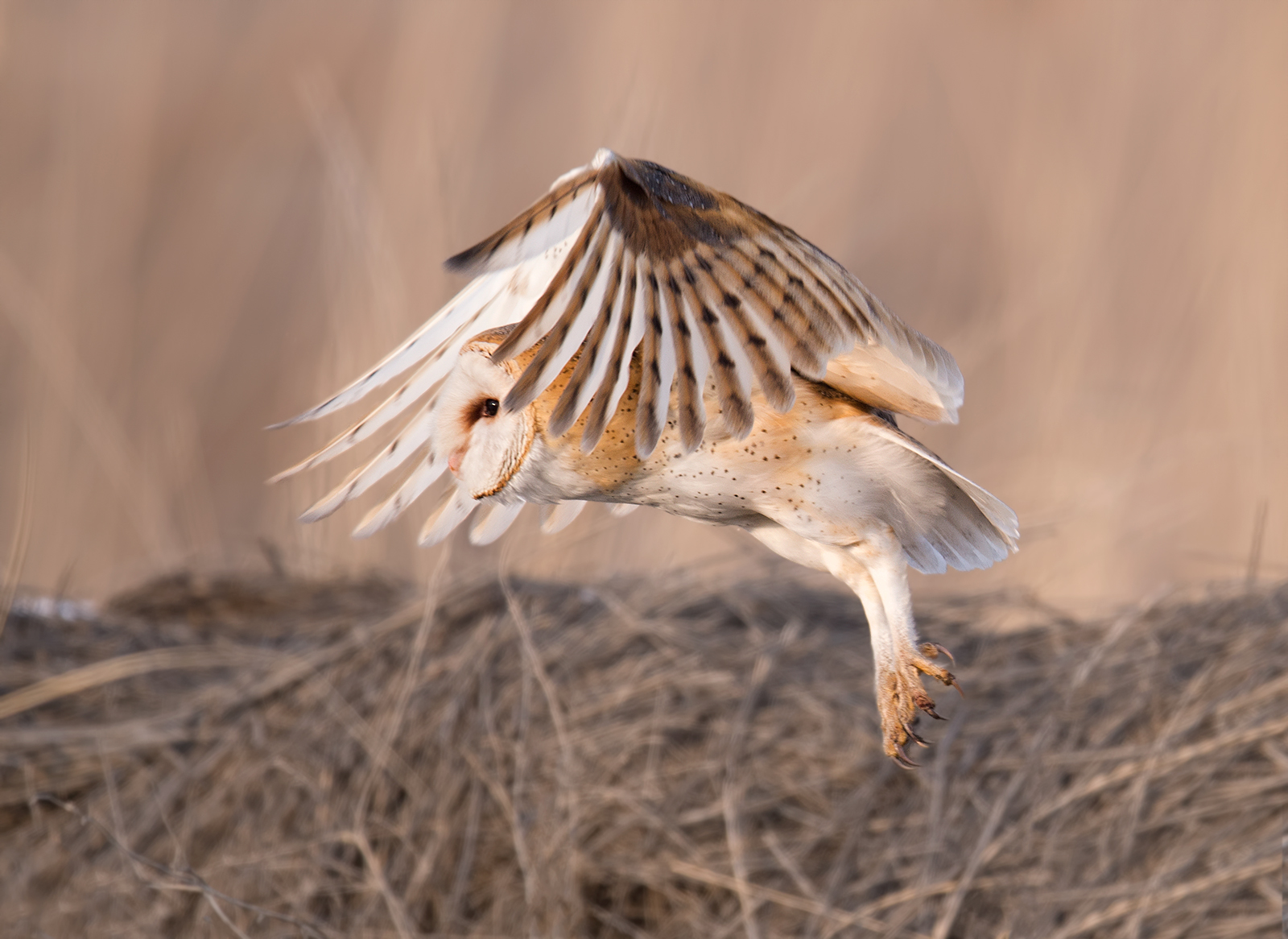 Barn Owl in Flight
The barn owl is a tough subject to capture in-flight as a mostly nocturnal predator.
Pronghorn Broadside
A buck pronghorn antelope keeps an eye on a rival male during the Fall rutting season.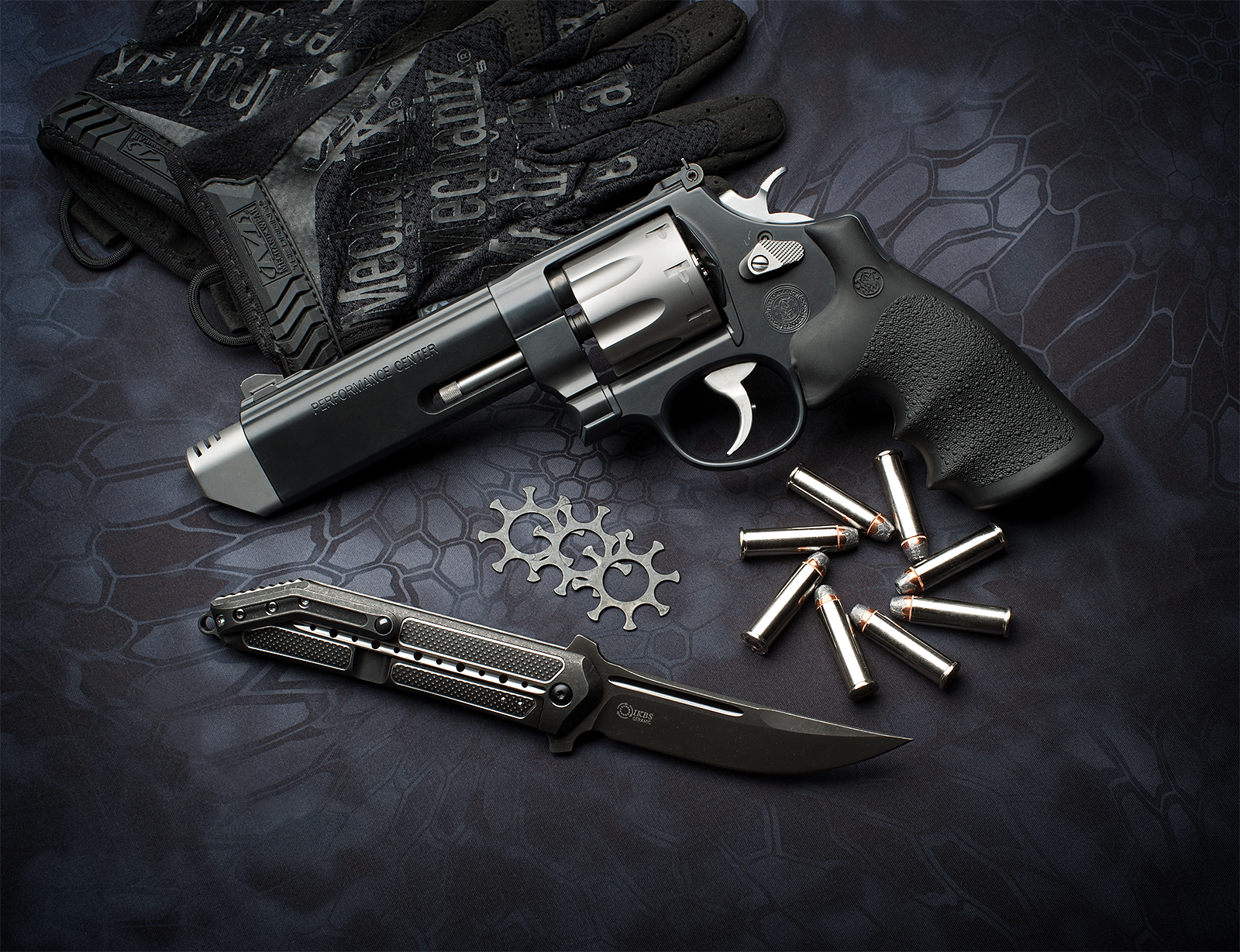 Smith & Wesson 627 V-Comp
Still life of the Smith & Wesson 627 Performance Center V-Comp .357 Magnum.
Tiger in the Hand
A high country tiger trout comes to hand, displaying the buttery yellow colors and heavy markings typical of the species.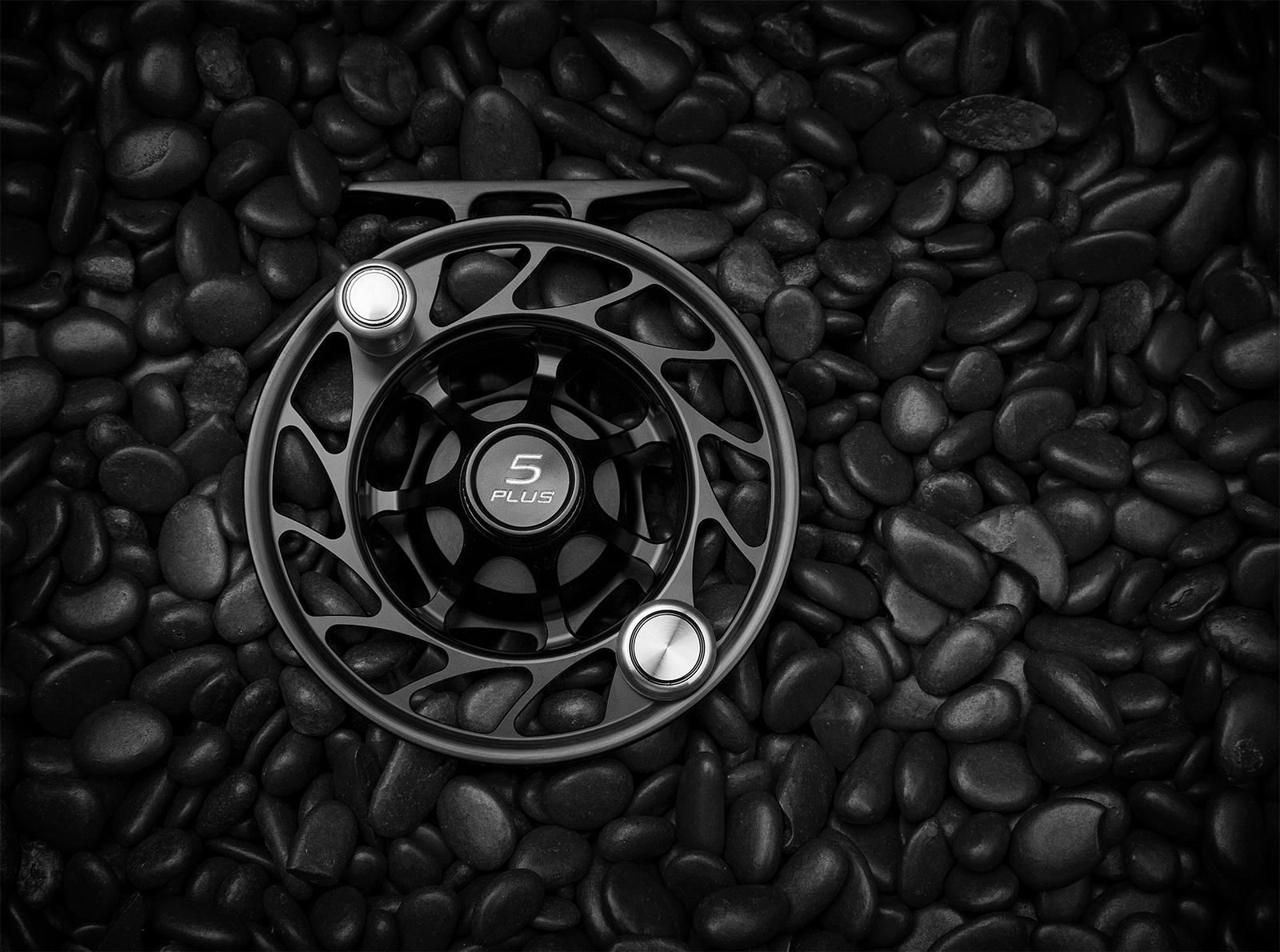 Hatch 5 Plus Fly Reel
Hatch Outdoors 5 Plus fly reel shot on-location.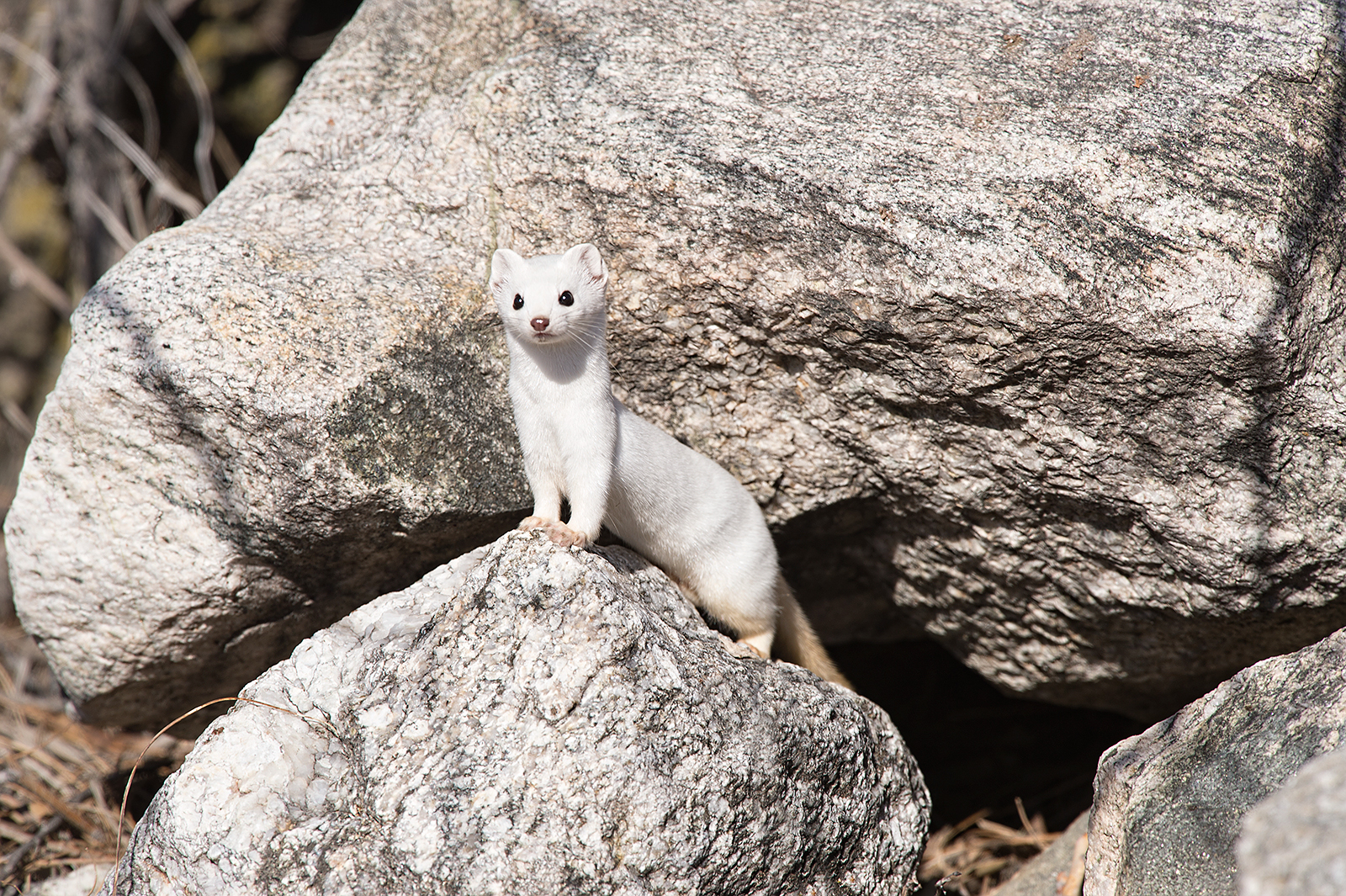 Long-tailed Weasel
A long-tailed weasel in its Winter coat pauses for a portrait on a sunny February day.
P51 Mustang "Diamondback"
Survivor P51 Mustang "Diamondback" owned and piloted by Mark Peterson of Mustang High Flight making a high-speed pass.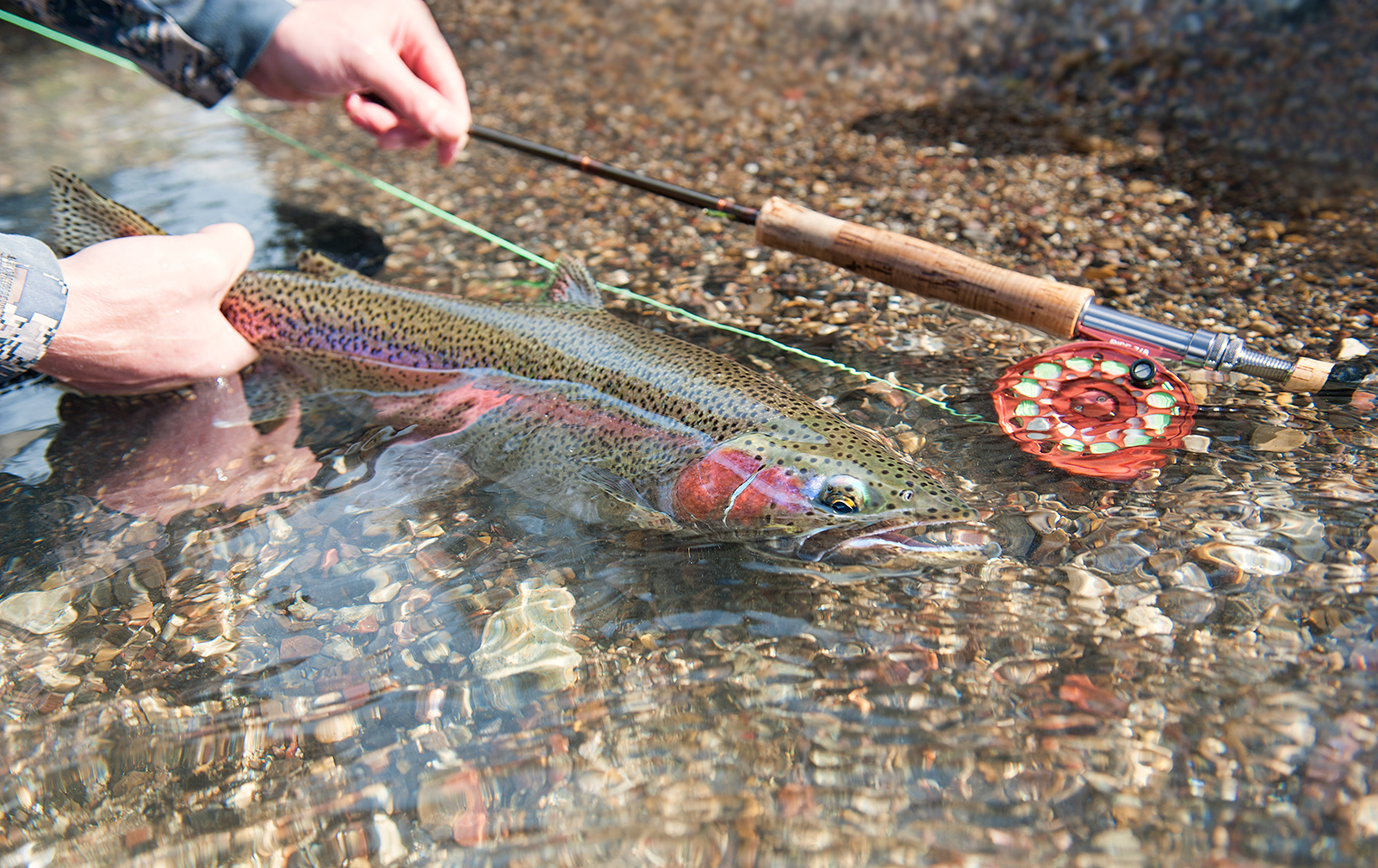 Releasing a Rainbow
A buck rainbow heads back home after a brief interlude topside.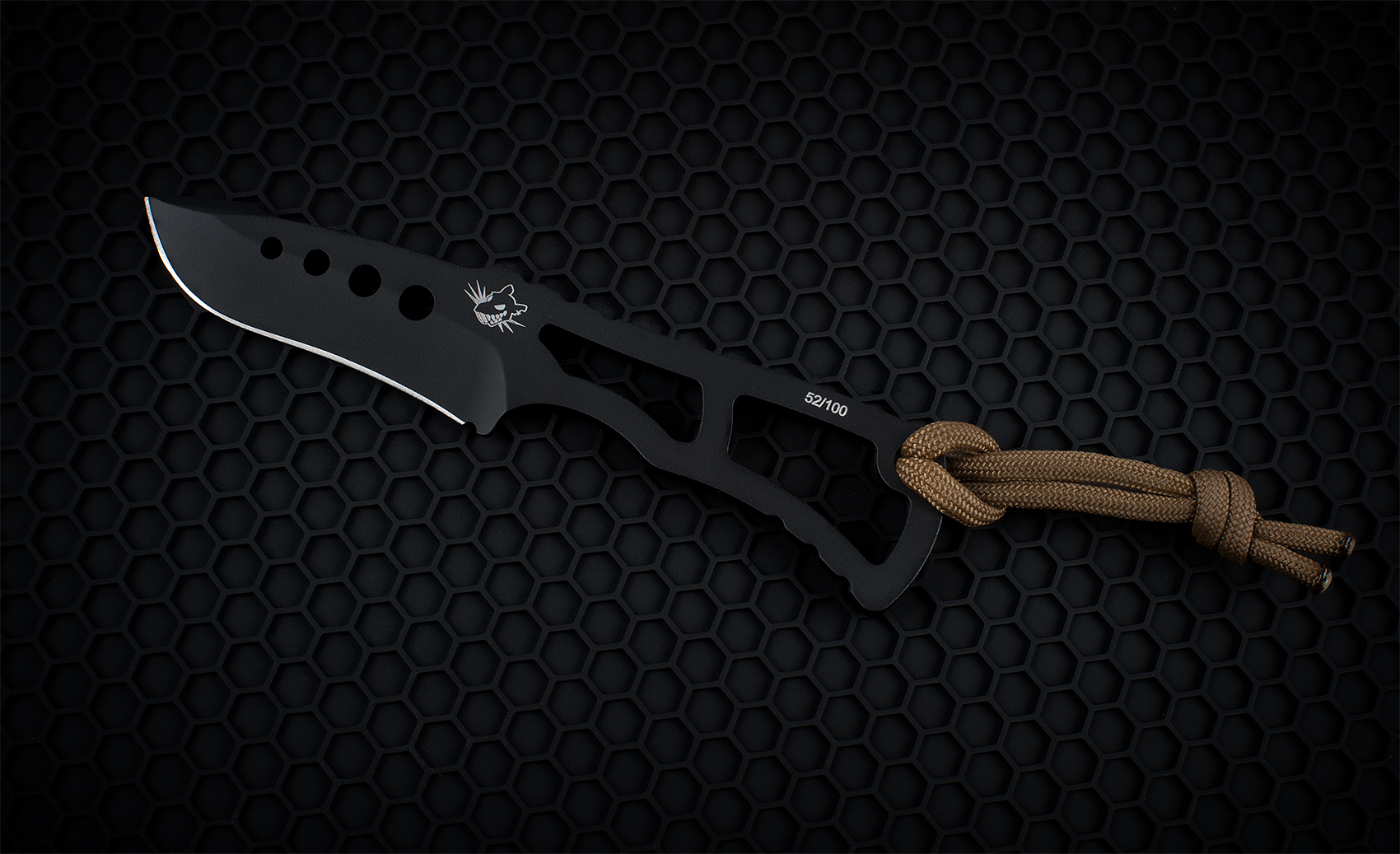 The Rat
An outstanding little utility blade made by Southern Grind.
Dassault/Dornier Alpha Jet
Private Dassault/Dornier Alpha Jet N120AU makes a high-speed pass at Hill Airforce Base.
Banded Mallard Drake
Banded waterfowl are relatively uncommon in the wild, and it wasn't until I looked at this image on my computer that I noticed his bling. While common, the mallard drake's plumage is both classic and colorful
Nighthawk
A Nighthawk GRP II Recon model 1911 chambered in .45acp, photographed in the studio on custom-finished diamond plate.
Lady Mandarin
This is the first wild mandarin duck I came across. She was traveling with a flock of wood ducks, and the hens of both species look very similar.
High Altitude Cast
Angler Cody Colvin casts to brook trout at an alpine stillwater in Utah. This image was created using a blue & gold filter on the lens to enhance the natural tones of the clear water.
Blue and Gold
A drake common goldeneye shows off his namesake amid blue surface reflections.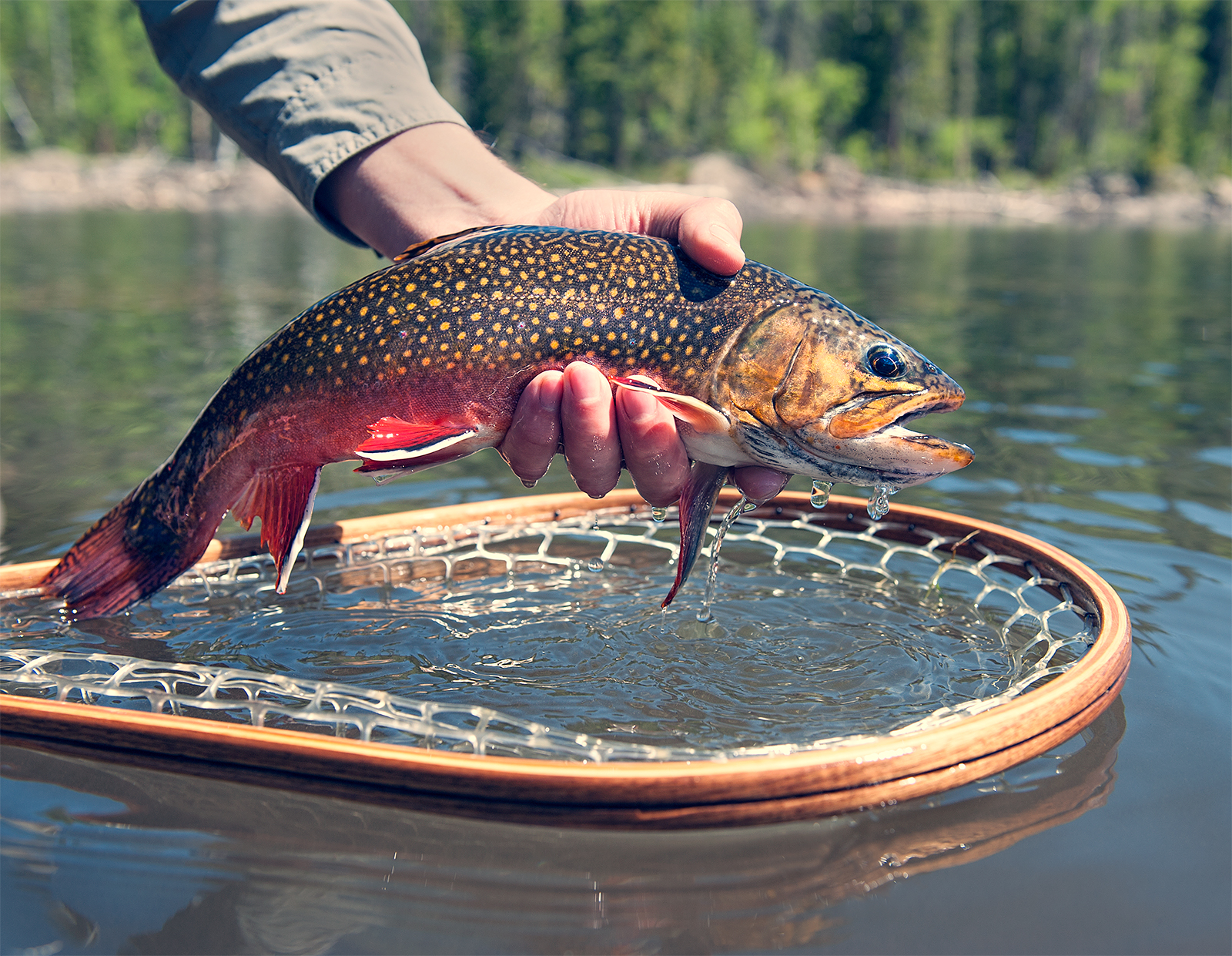 Alpine Beauty
Utah's high country produces beautiful trout with spectacular markings and coloration.
Vortex Optics
Studio product photography of the Vortex Optics Razor HD 10x42 binocular on custom-finished perforated aluminum.
General Dynamics F-16 Fighting Falcon
A "Black Widow" (421st Fighter Squadron, 388th Fighter Wing) F-16 Fighting Falcon stationed at Hill AFB.
Curiosity
The golden light of sunset was just beginning to fade when I got the opportunity to photograph this amazing red fox kit from just a few paces away. I had to kneel down in about 6" of swamp muck in order to get an eye-level shot. A ruined pair of jeans resulted, but perspective is key in animal portraiture.
Spotted Towhee
The spotted towhee is one of the "large sparrows," which has always seemed like something of an oxymoron. Contrasts between their black, rufous, and white plumage along with a brilliantly-colored eye make them a beautiful song bird to observe.
Vigilance
This buck pronghorn was vigorously defending his lady friends from a competing male, and paid little attention to me despite the fact that I was 12 yards away.
Redhead
The drake redhead has always been a nemesis bird for me, as they tend to be shy and flighty. After many failed attempts over the years, I very much enjoyed photographing this male from a distance of perhaps 8 yards.
Dripping Rainbow
A well-marked Eagle Lake strain rainbow trout drips momentarily in the morning sun before being returned to the water.
Evoke
Studio product photography of the Sage Evoke 8 fly reel on a carbon fiber sweep.
Golden Gadwall
Fall is a great time for colorful surface reflections, and here a drake gadwall is captured in the bounce light from aspen leaves.
Surfacing Tiger
A tiger trout at the surface at a high-elevation Utah lake.
Preening
A mallard hen preens her feathers in the early morning light. The image was taken from a distance of 7 feet.
Adult Sage Thrasher
An efficient predator of insects, the Sage Thrasher is fun to watch as it forages.
Gallery